Also in this article:
You may occasionally notice a special extra section in your Hatchlings profile. What's the deal with that?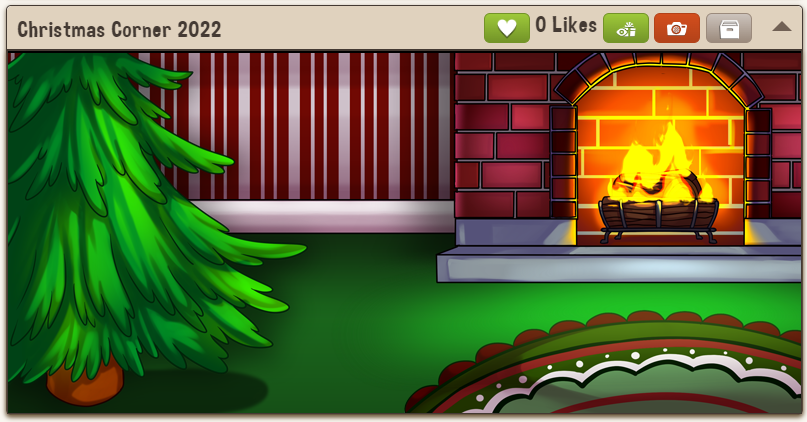 This is a special section of your profile that you can decorate during holidays or special events in Hatchlings. It may go by different names depending on the event—the Present Patch during Easter, the Sandbox during Easter in July, the Pumpkin Patch at Halloween, or Christmas Corner around Christmastime. For short, we'll just call them Patches!
Here are brief explanations of past Patches we've done, just to give you an idea of what to expect:
Easter Present Patch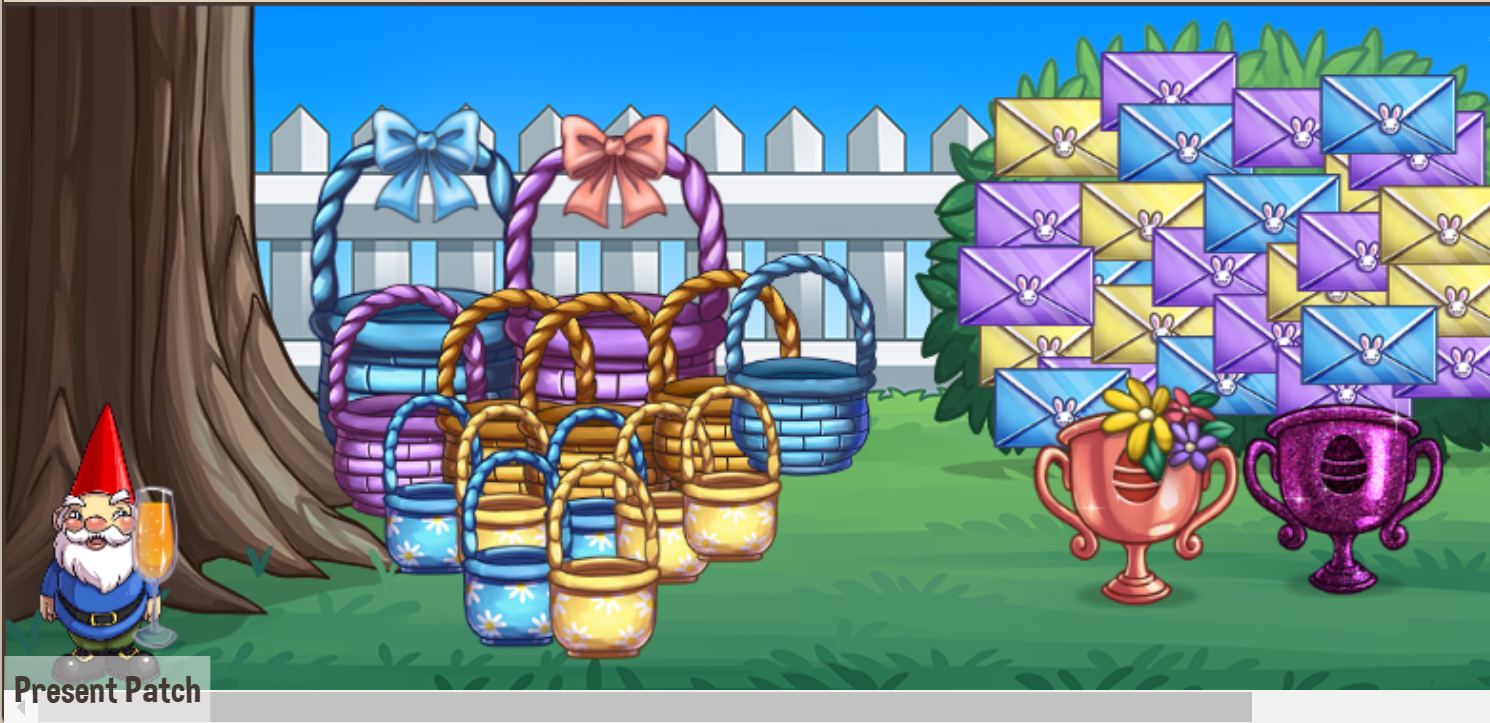 Typically accompanying the opening of Easter Island, Easter Present Patches feature easter-themed decorations like eggs, flowers, and bunnies. Easter Basket presents have also been a feature of past Easter Present Patches. Easter-themed decorations can typically be found while hunting in Easter Island, or bought with the seasonal currency Gumdrops.
Christmas Corner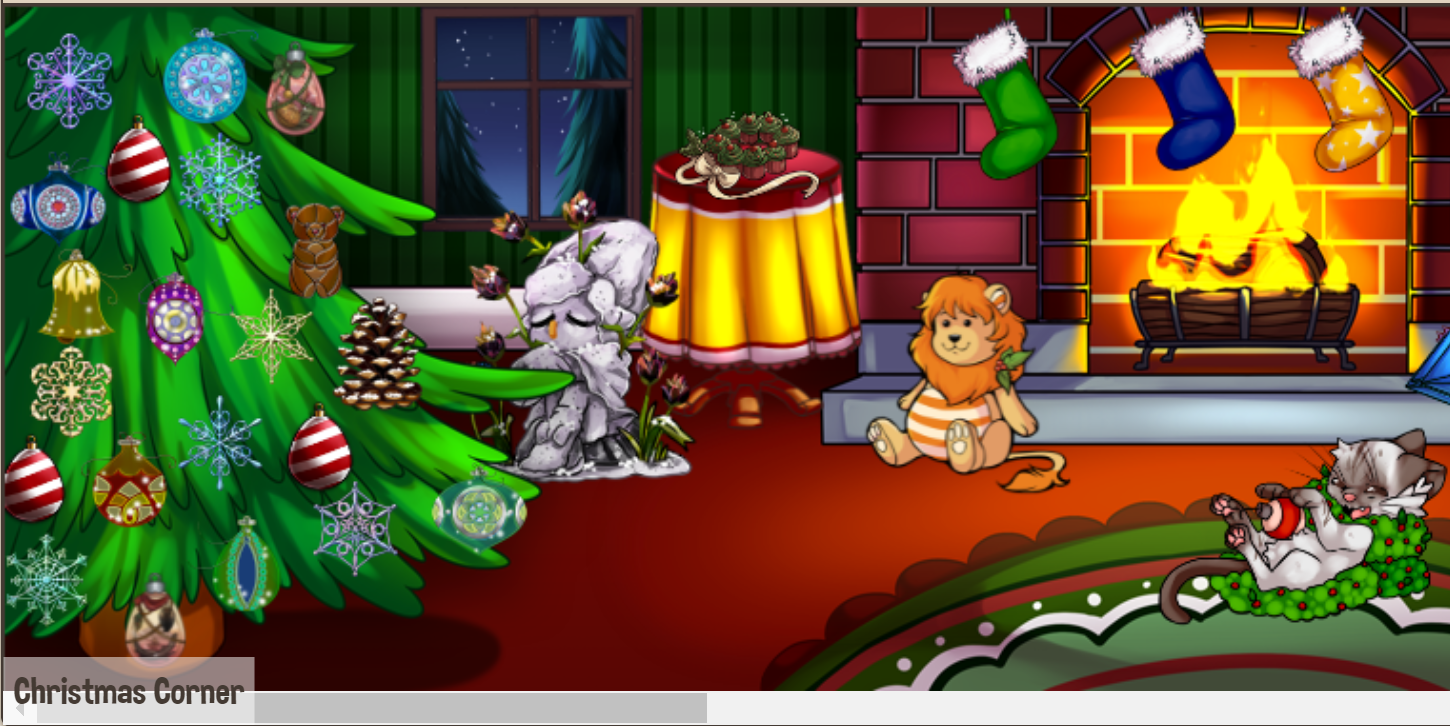 A special Christmas-themed Patch, you can expect to see the Christmas Corner on your profile in December when the North Pole is typically open. In addition to decorations like wreaths, tree ornaments, and stockings, brightly-colored Christmas presents can be bought for yourself or for friends. Christmas decorations for your Christmas Corner can be bought with Coal.
Sandbox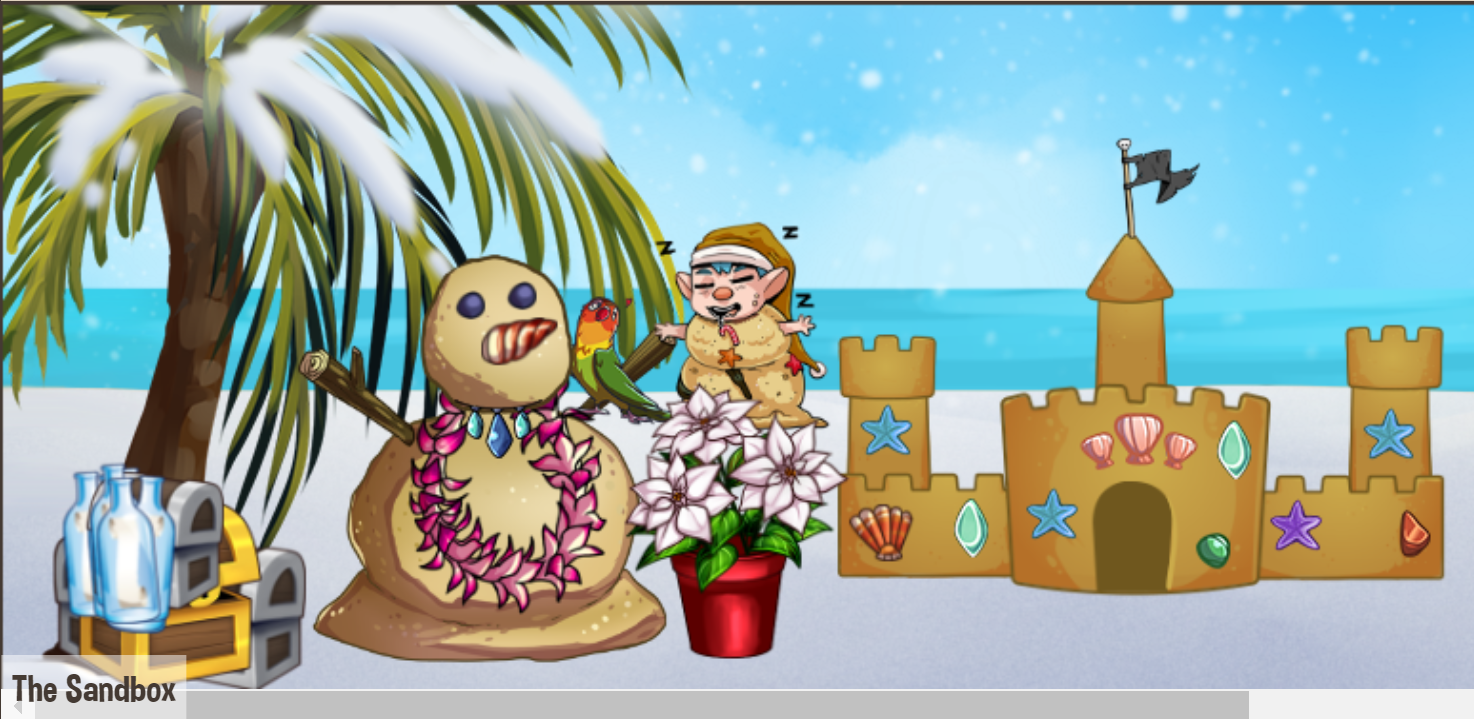 During the summer when Sunny Side Cay is open, you may get the chance to decorate a fun beach-themed background with items like seashells, sand castle pieces, pirate-themed decor, and much more. While the Sandbox doesn't always feature presents, special Treasure Chests have been available to get and give in the past. Beach-themed decor for your Sandbox can be bought with Seastars.
Pumpkin Patch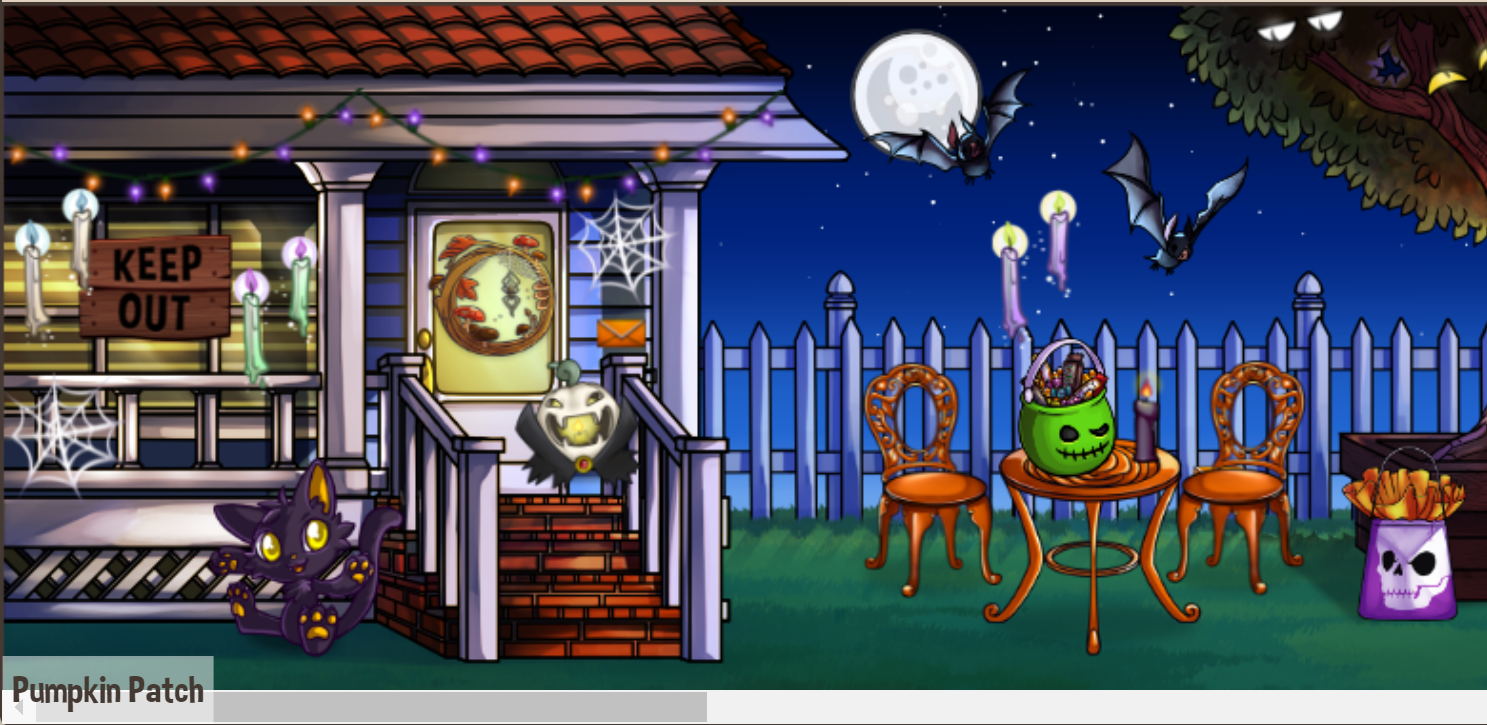 Your profile gets a little spookier at Halloween! During October when the Haunted House is open for travel, look for a charming doorstep ready to decorate for trick-or-treaters, with decorations like bats, spiderwebs, ghosts, pumpkins and more. You may also have a chance to buy special Halloween-themed presents for yourself and friends. Halloween decorations for your Pumpkin Patch can be bought with Candy Corn.

How to Use Your Patch
Adding a little holiday spirit to your Patch is easy! To start adding decorations that you've already purchased or earned, go to your Attic by clicking the box icon at the top right corner of your patch.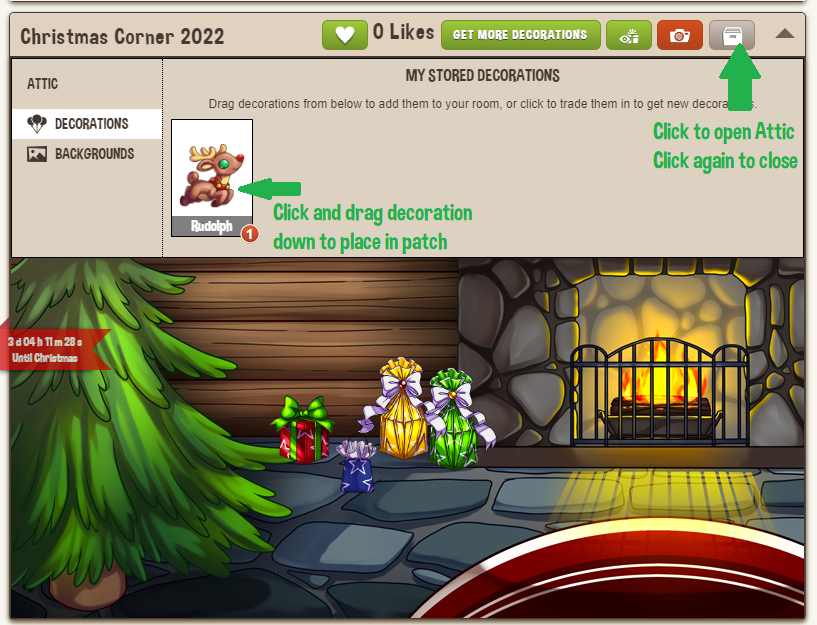 To send a decoration to your Patch, click it and drag it into your Patch. Click the Attic icon again to close the Attic.
Have some decorations that aren't quite right for your Patch, but you can't bring yourself to trade them in? Store them in the Attic! To do this, click the Attic icon to open it, then click and drag the decoration into the Attic. Voila! Clutter averted.
You can also purchase decorations from the Decoration Station by clicking the Get More Decorations button. Decorations that you purchase will be credited to your Attic.
How do I get currency to buy decorations?
Ways to get Patch currency can vary depending on the holiday or event. However, it can often be earned by completing challenges or event tasks, by trading in extra decorations, or in presents. Hatchlings also occasionally has special sales just for Patch currency, so keep an eye out!
Can I change my Patch background?
Yes! To view available background options, open the Attic in your Patch, and select "Backgrounds" on the left-hand side. Purchase a new background with shells, or click "Set Background" to switch to one you already own.
Presents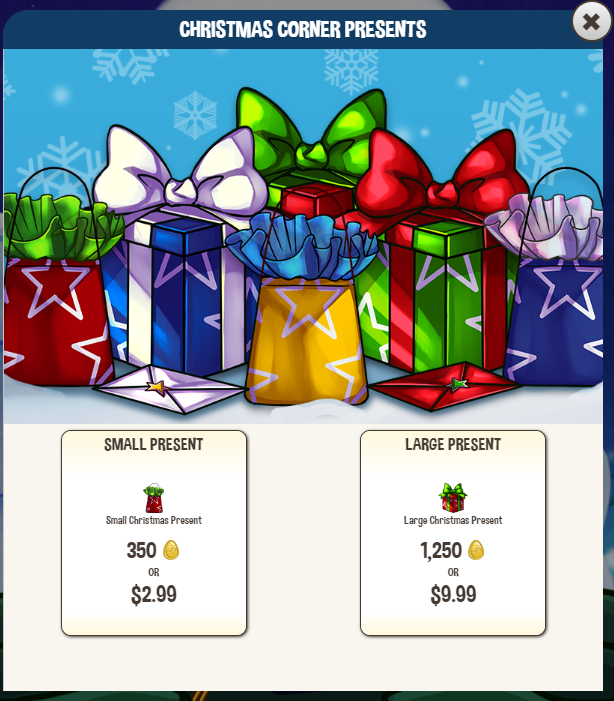 Presents are a great way to give surprise gifts to your friends in the game. When you send your friend a present, it will show up in the Present Patch on their profile. When they open it, they'll be able to see who it's from, and read any special message you've included.
What's in the presents? It's a surprise! Presents typically come in two different sizes: Small and Large. Additionally, special Jumbo-sized presents can sometimes be purchased in limited-time offers.
Where can I buy presents? You'll know that presents are available for purchase when a present icon appears in the icon tray on the left side of your game screen.

When can we open presents? This varies depending on the event. For some events, presents can be opened immediately. During Easter and Christmas events, presents can only be opened after their respective holidays.
Keep an eye out for upcoming Patches, presents, and more Hatchlings fun by following us on Facebook!