What are Golden Carrot Coins? They are an in-game currency you get as a reward for spending money on purchases like shells and Challenge Key subscriptions.

To earn Carrot Coins, make a purchase of $5.00 or more from the Hatchlings Marketplace.
As of July 6, 2023, Carrot Coins are automatically added to your account based on cash purchases. ​
You can then redeem your Carrot Coins for other fabulous prizes (just a couple examples shown here).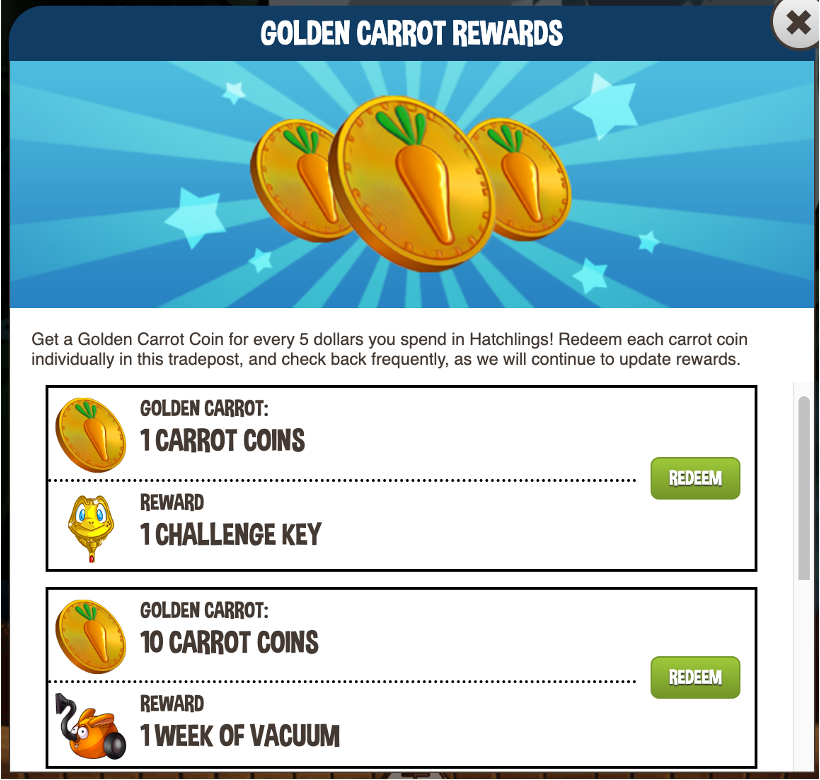 Enjoy!