Sometimes Hatchlings players like to mix things up a little! That's why we have different travel locations for users to visit. There are currently six Hatchlings travel locations: Easter Island, Sunny Side Cay, Haunted House, The North Pole, Egglantis, and Space Station Omegga.
When can I travel?
As soon as a player reaches level 20, they are eligible to travel to any open travel locations. You will know that there is a travel location open when a globe-and-airplane icon appears at the top of the icon tray on the right hand side of your game screen.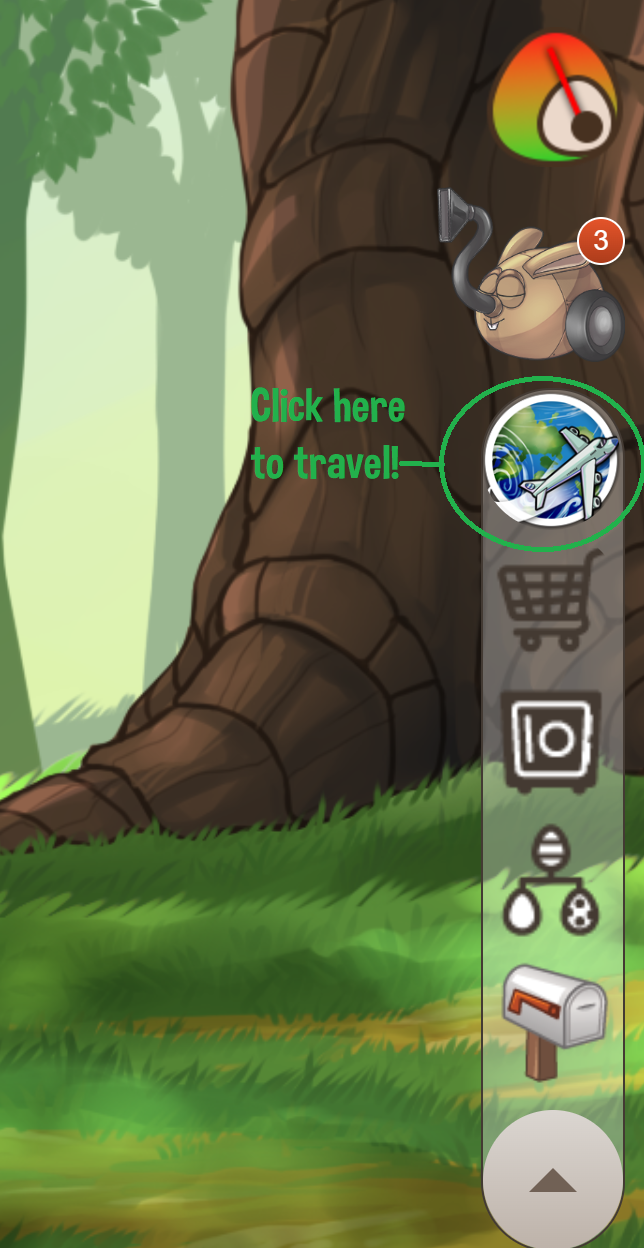 When do travel locations open?
Different travel locations will be open during different events. While travel location times may vary from year to year, it's usually reasonable to assume that the North Pole will be open around Christmas, the Haunted House will be open around Halloween, Sunny Side Cay will be open sometime in summer, and Easter Island will be open in springtime. Some events may have multiple locations open at once.
How do I travel to a new location?
When a travel location is open, click the travel icon at the top of your screen. A window will pop up showing your current location, and any other locations that are currently open. Click "Stay here!" to remain in your current location, or "Travel Now" under your desired location to go there. A second popup will appear asking you to confirm spending a travel ticket. Click "Travel Now" to confirm, and you'll be transported!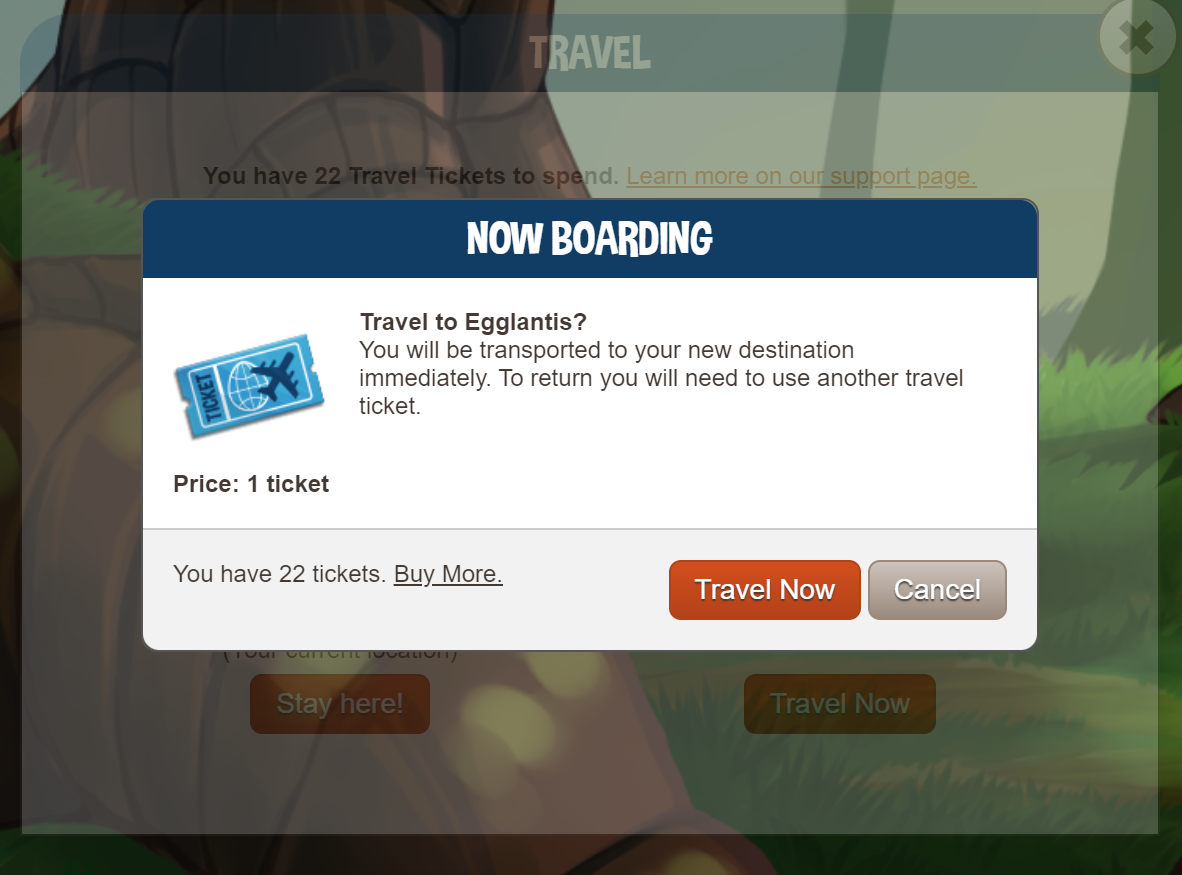 Where do I get Travel Tickets?
Visit the Hatchlings Marketplace and select "Tickets" in the sidebar to shop Travel Tickets. Tickets can be purchased individually, or in bundles for convenience.
I want to go home!
At any time during the travel event, players can click the travel icon again and use a Travel Ticket to return to New Yolk.