What are in-game friends?
Having friends is one of the best ways to enhance your gameplay in Hatchlings. It will let you easily compare round scores, send and receive gifts, get help with challenges, and more!
You can add other players as Hatchlings friends to connect with people playing the game all around the globe! Having someone as a friend makes it easier to find their profile, send them eggs, and give them presents.
Note: Unlike the previous version, Hatchlings Next does not import Facebook friends to your Hatchlings friend list. All friends in Hatchlings Next are in-game friends.
How do I view and manage my friend list?
You can view and manage your friends using the

Friend Manager

. To get there, click the silhouette icon in the top left corner of the sidebar, near your profile picture.
From here, you can view your current list of friends and get to their profiles. You can also respond to friend requests, manage your sharing list, search for other players by name, un-friend someone, and manage your ignore list.
How do I add friends?
There are a couple ways to add in-game friends: from chat or from Friend Manager.
If you're enjoying a good conversation in Chat, click on a message from the player you want to friend, then click Add Friend on the profile card that appears.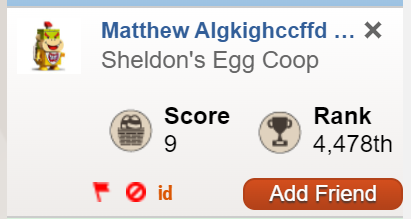 If you know the name of the person you'd like to add, you can open Friend Manager, select Search Players, type in all or part of your future friend's name, then click the Search button. Click Send Friend Request to request to add them as a friend.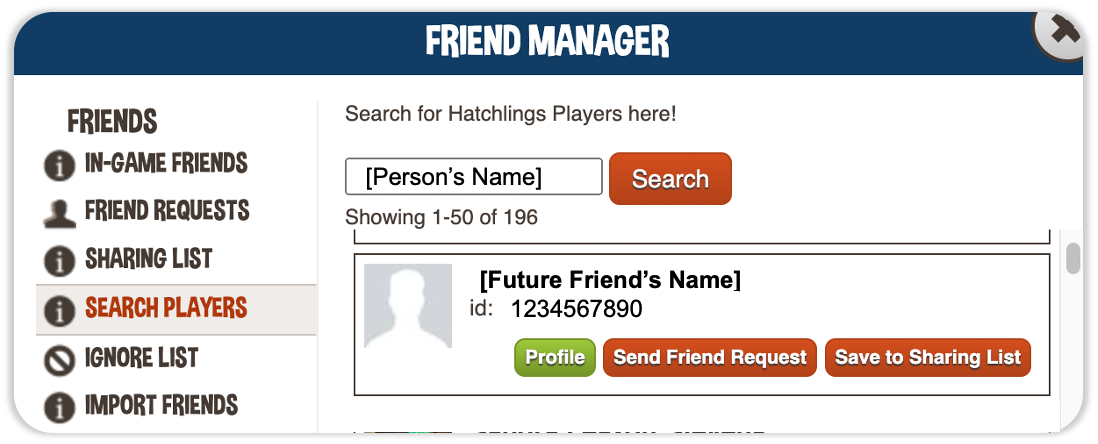 Why can't I add someone as a friend?
You might already be friends!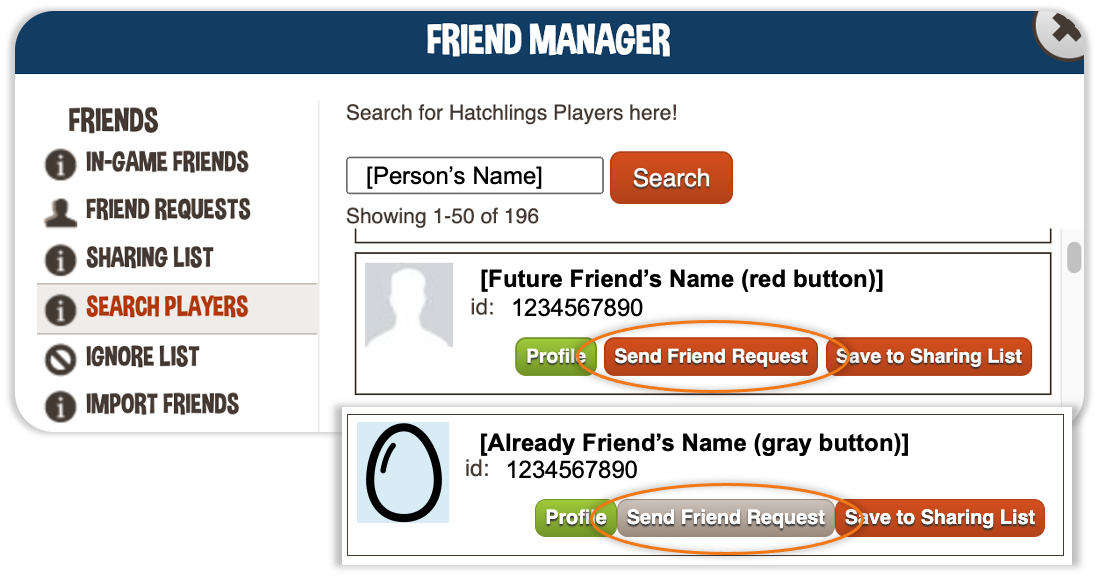 So how do I share with my friends?
This is further explained in How do I gift an egg?, but you can share with friends from their profiles, or from the pop-up window that appears after you click Send to Friend under Share Your Find.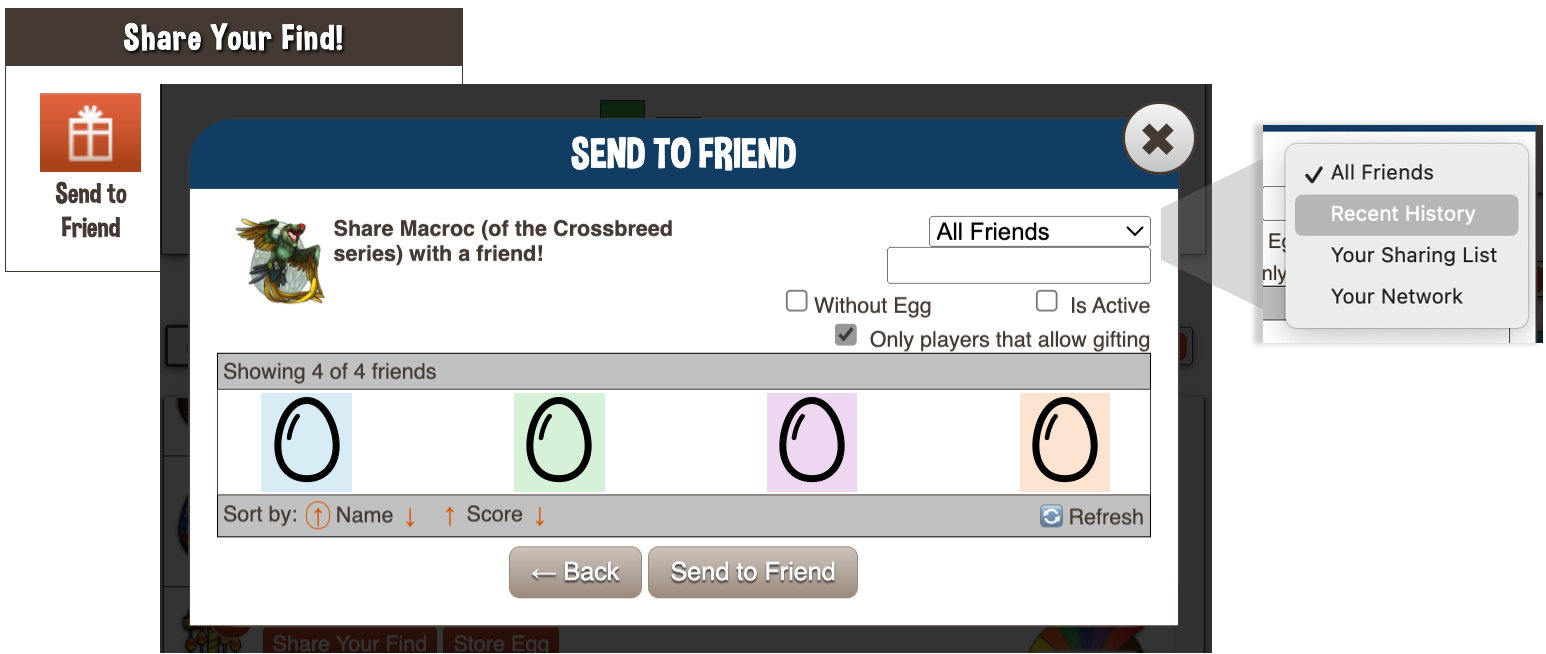 What is my Sharing List?
Your sharing list can help you keep track of fellow Hatchlings players who aren't your in-game friends. Why? That's completely up to you! Add any Hatchlings player to this list who you'd like to be able to easily find later. Add someone to this list from Search Players.
What is my Ignore List?
The Ignore List in the Friend Manager is the list of players you've blocked in chat. You can remove a person from this list at any time by clicking the "Un-Ignore" button next to their name.