About Series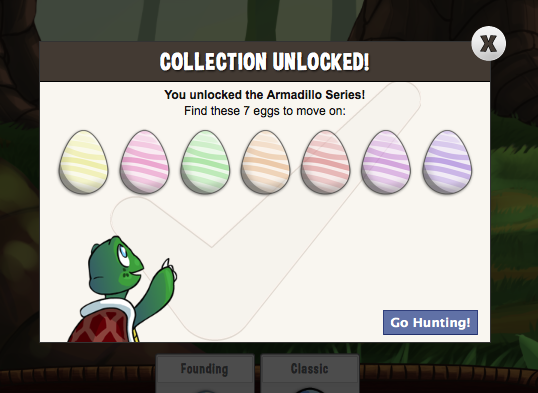 All of the eggs in Hatchlings belong to collections of similar eggs. We call these collections "Series." Series usually have 7-10 eggs, but can have more or fewer. Eggs in a series usually have a theme that the eggs and Hatchlings are based on.
You can open new series using keys. Your active series—the ones you are currently hunting for—show in the Collections section under your basket.

If you click one of the collection circles, a clipboard will pop up showing you what the series is and what eggs you need to find. A green checkmark indicates that you've found that egg already.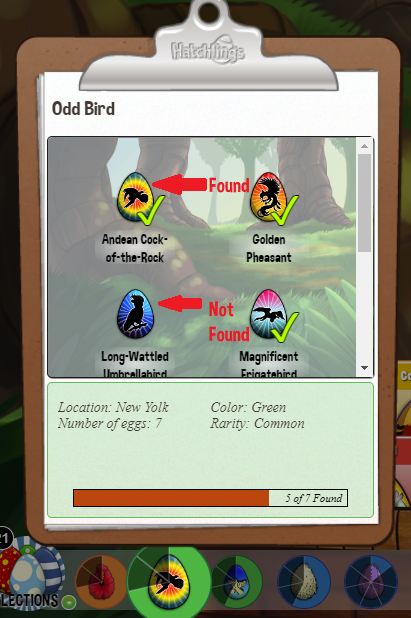 To view all of the collections you are currently hunting in the current world, click the Collections icon. Click any of the collection clipboards in the popup window to view a larger version.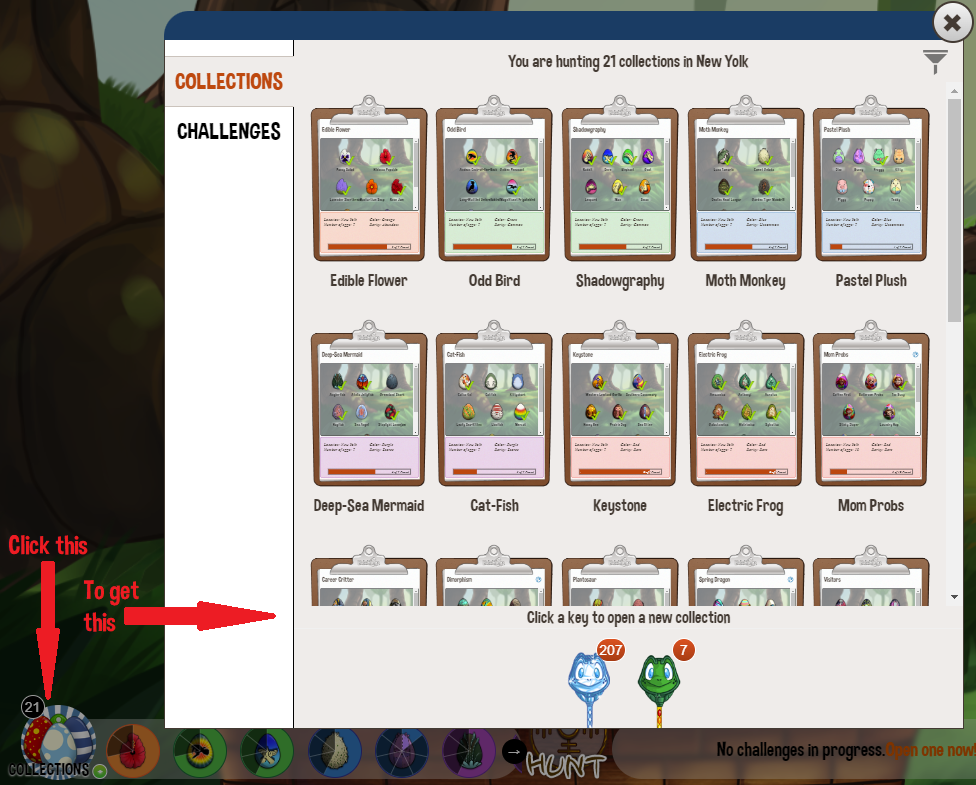 When you complete a series, you will be rewarded with a key that you can use to open another collection. Keep completing series to level up and unlock even more series!
I ran out of series to open. Now what?
New series are constantly being added to Hatchlings. Learn more about series and egg releases.
Why are my open series on different colored circles?
Different series have different rarities which are what the different colors correspond to. Learn more about egg rarity.
Why can't I see some series that other players have?
Some series are only available to Premium Members. Learn more about premium series.
Help! Some of the eggs in a series say "Unreleased." What does that mean?
Eggs that say "Unreleased" have not been released in the game yet. For most series, eggs are released one a day, so if you come back the next day, a new egg should be unlocked. In the case of some series, like Glitch and Cicada, things are a little different. Learn more about unusual series.