How do I earn points?
You earn one point for every egg you collect within the game. Points are added up to formulate your monthly and lifetime scores. Points also indicate your Global, Friends, and Network rankings.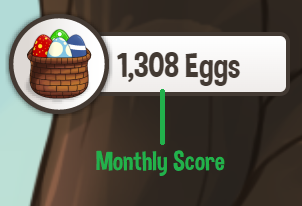 What is a Monthly Score? A Lifetime Score?
Monthly and lifetime scores are the accumulation of points you've earned or won over a period of time. The monthly score is calculated from the 1st of the Month through to the last day of the month, while the lifetime score is an indicator of how many points you've earned since you first began playing Hatchlings. At the start of each month, the round is reset- meaning your monthly score will drop to zero. Before it is reset, however, we add your monthly score to your lifetime score. Your lifetime score determines your Global and Network ranking, as well as your Level.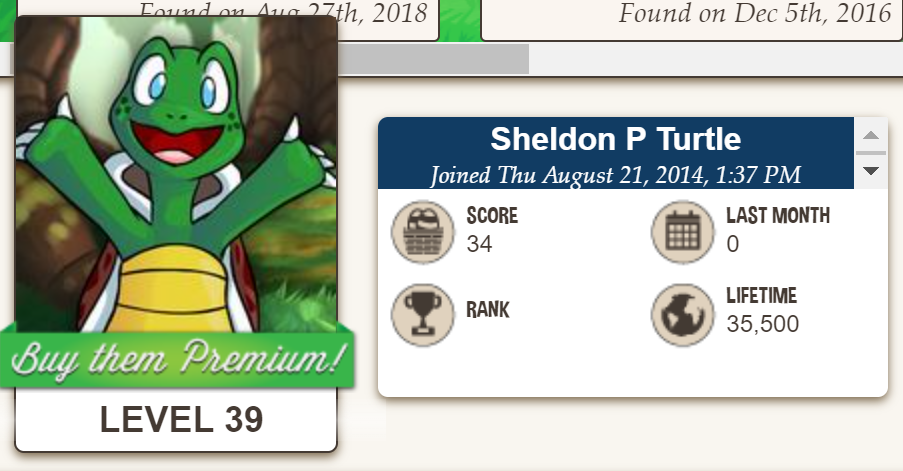 Where can I view my and my friends' scores?
Your monthly score is always visible at the top of your play screen. To compare your monthly and lifetime scores, go to your profile and check out the box to the right of your profile picture. You can view friend, network and global scores in the Ranks tab in the sidebar (between Log and Chat).
I'm really proud of my monthly score! Can I share it?
Yes you can! You worked all month to get that score, and we want you to be proud of it. That's why we have Certificates—after the end of each round you can view your certificate. Save the image to your device, and upload to your preferred social media platform to share with friends. Just be sure to tag Hatchlings in your post!
Note: We only save your most recent certificate. If you think you might want to look back at past certificates, you'll want to save a screenshot to your computer or print it out.