If you tried logging in to Hatchlings Next, but didn't see what you were expecting (or if you share a device with another Hatchlings player), keep reading.
Hatchlings Next uses Facebook accounts to log you in, so if refreshing your browser window doesn't show you what you're expecting, you'll need to log out of both sites, then log in with the right account. Do it all in the same browse window. Instructions follow.
1. In Hatchlings Next, go to Settings and click Log Out at the bottom of the Game Settings window.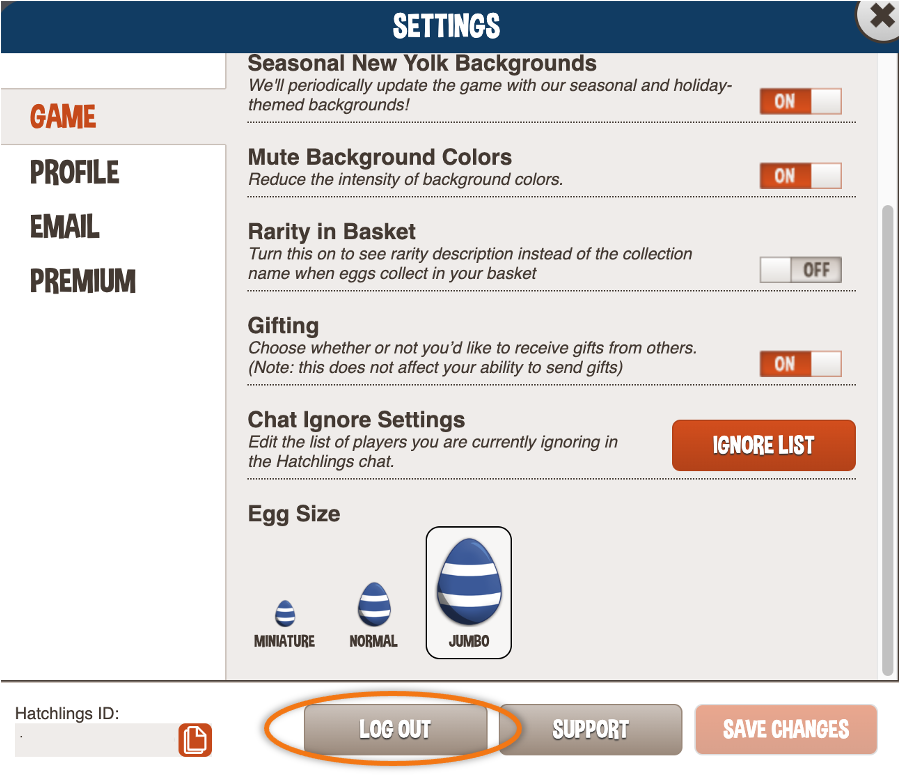 2. In the same browser (Chrome or Safari, not the Facebook app), go to facebook.com and log out.
To do that, click on your profile image, then select Log Out.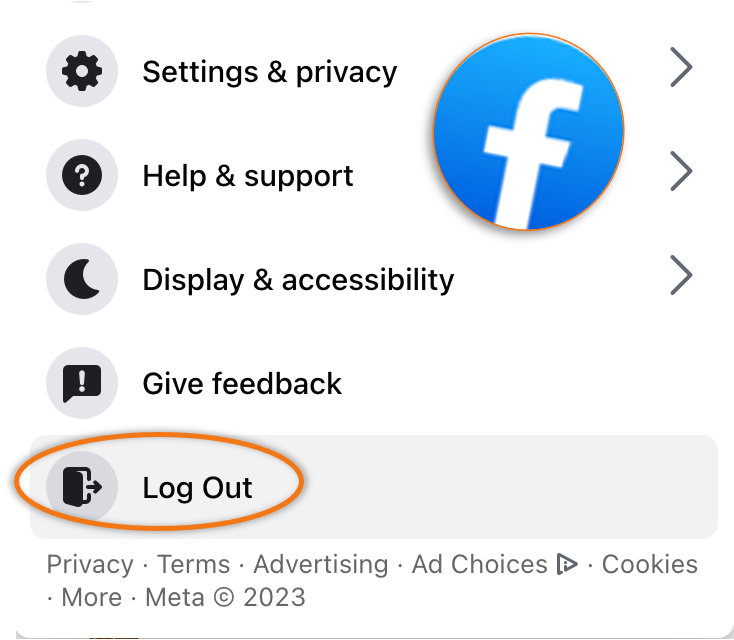 3. In that same browser window, go to next.hatchlings.com again and click Log in with Facebook, then enter the login information for the Facebook account associated with your Hatchlings account.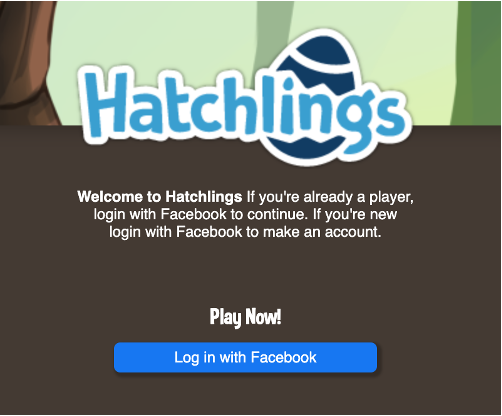 A few additional points:
Make sure you are going to next.hatchlings.com from a regular browser (Chrome or Safari) to log in – do not use the "Play game" button in Facebook.

You'll want to bookmark that link!

If you are doing all the above steps but something still isn't right, please clear your browser cache and try again. Instructions here: Basic Troubleshooting Steps. You should clear all site, cookie, and cache data as far back as you can.

Our original Hatchlings Next article might help with additional questions: Moving to Hatchlings Next. We also post periodic Support Updates in the Hatchlings Message Center.

If you use a Chromebook, you may need to put Chrome in incognito mode.
Last but not least, let us know if you are still having trouble, and we'll help you figure out a solution.